Marketing for architecture firms
Get high paying clients with a strategy to attract them
Turn your studio into a successful firm with our methodology to guide you and define the strategy you need to achieve consistency and design the projects you want to do.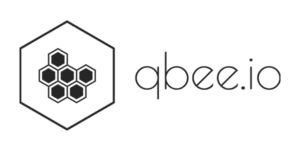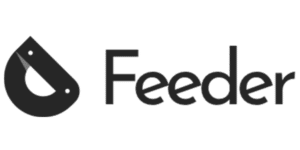 Feeling Stagnancy and Uncertainty
Progress is crucial in the architectural industry, but the feeling of standing still or being unsure of the next steps can be disheartening. Being in the trenches of project work, managing everyday tasks, or struggling with innovation can lead to a stagnant professional landscape.
We provide the impetus you need to regain momentum and renew your focus on growth and excellence.
Struggling with Client Acquisition
Every architect has faced the question – how do I get more, better clients? With an industry as nuanced as architecture, attracting the right clients, those who value and respect your work, can be a daunting task. That's where we step in.
We equip you with targeted marketing strategies designed to connect you with the clients that are the best fit for your firm's unique style and philosophy.
Difficulty in Earning and Enjoying
Did you know that only 1% of architects manage do enjoy and earn good fees from their profession? They have recognized studios, goals that motivate them every day and clients on a waiting list.
At UNCOMMON Architects we help architects focus on what really matters to advance their career: defining their goals and the strategy to achieve them.
Getting customers is no longer a secret...
I want to tell you briefly the experience of one of our clients.
In the studio they knew how to make design houses for "high standing" clients. What they didn't know was how to get more clients with that kind of commissions.
Problem – low fees and wasted time doing small projects that did not interest them.
Solution – Signed up for the Expansion program where we created a strategy and implemented an automatic acquisition system to get clients at a national-international level.
Did it work? – Yes, they finally got calls from the first month and have closed 5 clients which has allowed them to increase their turnover more than 100.000€ in only 4 months.
The events you see are calls from potential clients who want to do a project.
And we also know: what project they want to do, when they want to start, if they are really ready to do it… Saving time and effort before making the first contact and being able to discard those who are not interested.
If you want to see which program best suits your studio click on the button below:
99% of marketing agencies offer to do SEO, blogging, social media, etc. promising abstract and subjective results for the long term.

The problem is that they do not start from a correct initial strategy.
For us, results must be in a specific time, concrete and objective.
Proven system
We have transformed the uncertainty and unknown of how to get clients in architecture into a predictable and measurable system.
Planning towards your goals
We don't waste your time on generic marketing strategies. We seek to achieve specific results based on your objectives.
Specialized in the Industry
Years of experience in the architecture market. The strategies and methodology we use are designed to achieve the best results in this sector.

Detailed planification
We teach you in depth how the market works and the strategies to get more quality clients to develop your future as an architect.
Only for committed architects...
We work with people we know we can help. For us the most important thing is that it have to work for both parties.
We look for architects who are truly committed to their profession and care about making projects that exceed their clients expectations. 
"There is no fair wind for those who do not know where they are going."
There are different ways in which we can collaborate to help you move forward with your study. We have 3 programs developed to help you depending on the stage you are in. Find out which one suits you best below.
Marketing Orientation
Define your customer acquisition strategy and solve your marketing doubts.
Who is this for: Architects who are just starting out and want to lay the foundation for what will differentiate them from their competition.
Marketing Plan
How to get clients and scale your architectural firm by developing your marketing plan.
Who is this for: Architects with trajectory who want to focus and professionalize their studio to grow.
Marketing Strategy and Advertisement
How to get customers at national - international level in automatic mode by implementing a customer acquisition system.
Who it is for: Architecture offices and firms with a good client base that want to scale their business nationally – internationally.
WANT TO KNOW WHICH ONE FITS YOU?
We will conduct an analysis of your professional situation, needs and objectives to help you define which program best suits you. Schedule your consultation below.
Frequently Asked Questions
Estéfano Oliveira Pereira
ARCHITECT
When I was studying architecture and starting my career doing internships in small firms, I saw how difficult it is to promote your work and services as an architect effectively.
I realized that what many firms needed was someone who could advise them with objectivity and expertise, and figure out what they were doing wrong to help them take advantage of the great opportunities they were missing out on.
I knew this is where I could best serve the profession, so I set out to learn everything I could about digital marketing and social media.
In my later years of my career I worked in parallel with companies and startups where I learned marketing, branding and advertising.
I decided to apply my knowledge to architectural firms helping them to increase their turnover and improve the quality of commissions through an effective personalized marketing strategy.